Library Membership
---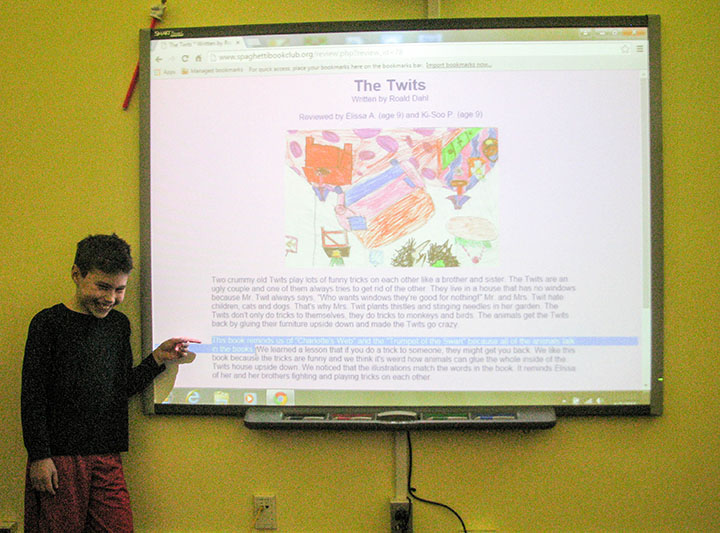 Learning from strong examples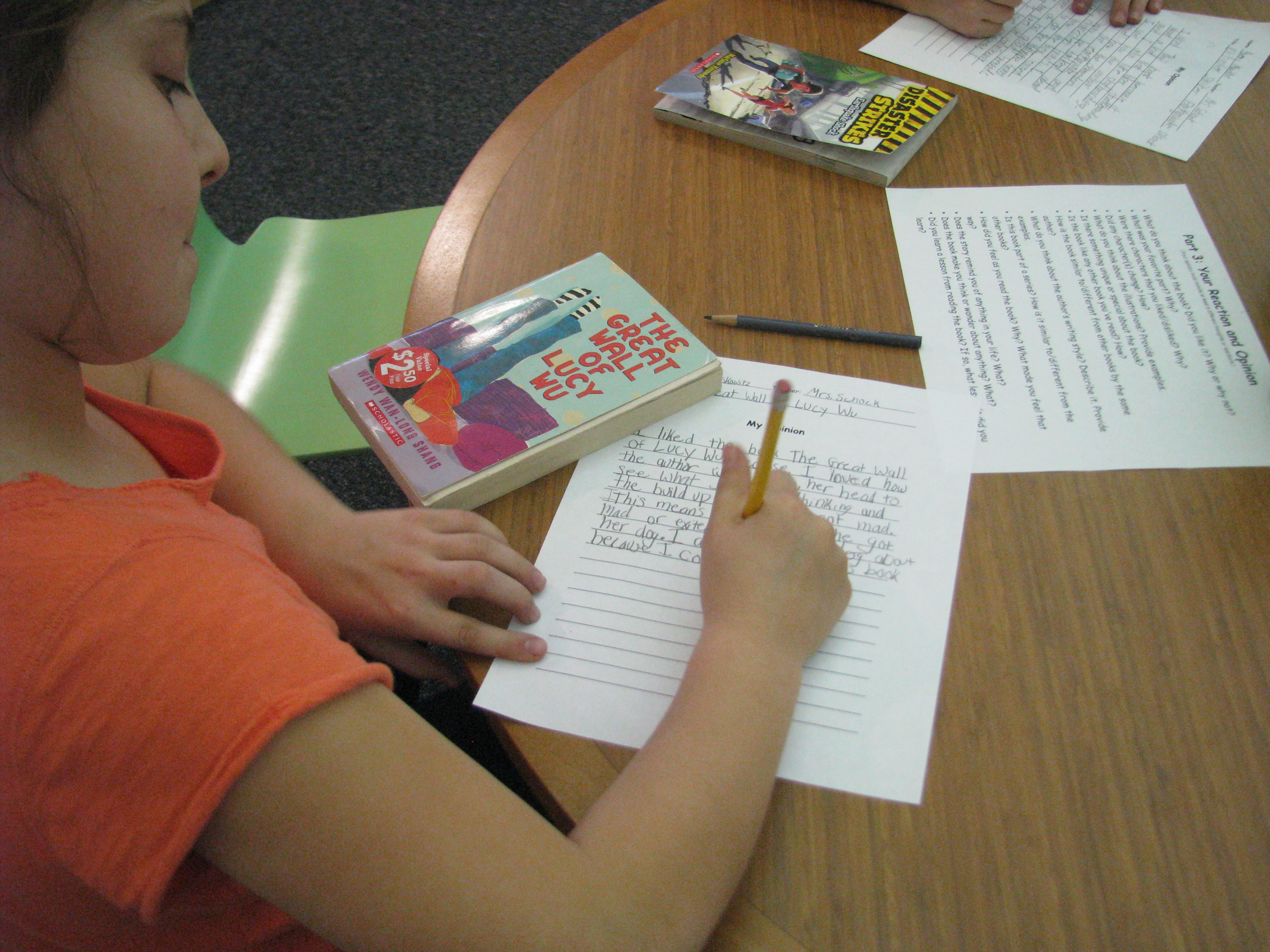 Writing drafts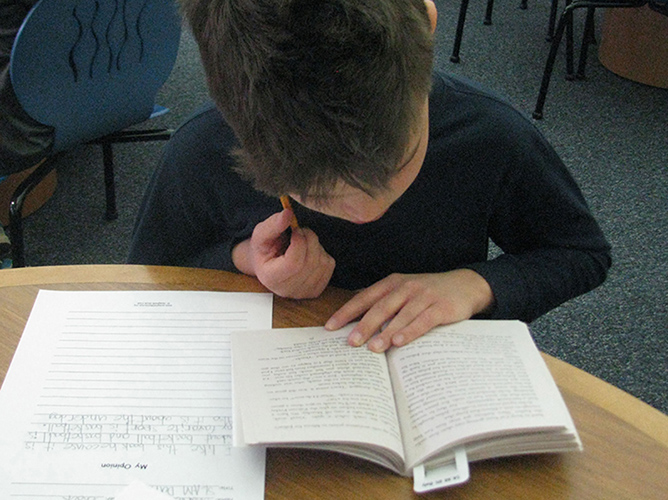 Looking for evidence and examples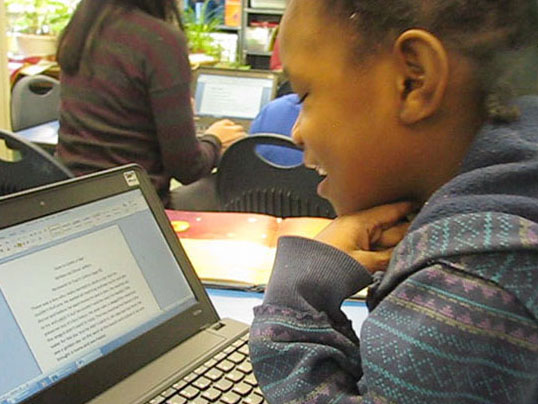 Revising to meet publishing criteria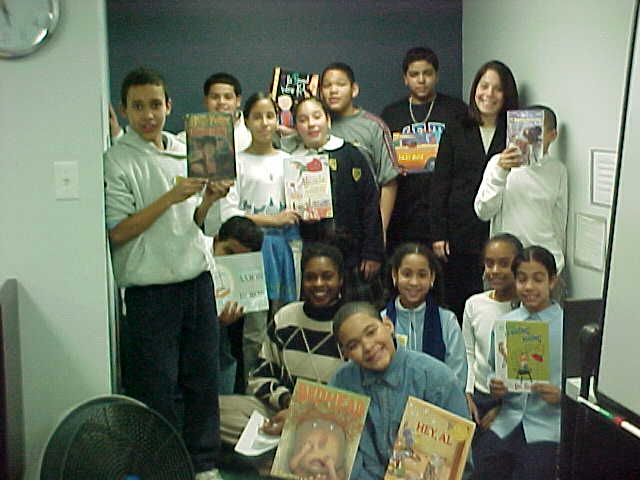 Proud students!
---
About the Spaghetti Book Club
The Spaghetti Book Club develops confident readers and writers through writing and publishing book reviews.
The Spaghetti Book Club is a fun and engaging literacy program that teaches kids reading comprehension and writing skills through writing, illustrating, and publishing book reviews.
Our program develops confident readers and writers and encourages kids' love for reading by giving them an opportunity to make meaningful connections with the books they read and share their insights, thoughts, and opinions with a global community of readers. Publishing online is a huge motivator and reward for kids. It is a thrill for them to see their work published online! (Read more about us)
By participating in the Spaghetti Boook Club, students learn how to:
Write strong summaries
Construct meaning from text
Make personal connections to what they read
Formulate and express their opinions
Compare literary works
Use text-based evidence to support ideas
Make inferences and find lessons
Revise their writing using details and examples
Write for a purpose
Write persuasively
Write and publish for an intended audience
---
Library Membership
Kids participating in the program become actively involved in discussing and writing about books, and experience the excitement of publishing their book reviews online. Our Library Program provides a meaningful way for kids to engage with literature and explore a library's book collection. Membership includes our book review writing programs and the publishing of children's book reviews.
The Spaghetti Book Club is a meaningful addition to a library's existing read-aloud and book club programs. Writing book reviews allows kids to share their thoughts, opinions and insights from their book talks with a larger reading community.
Book Review Writing Programs
All kids begin the program with our Book Review Workshop, where they learn how to write book reviews. After completing the Workshop, younger kids are prepared to write reviews as a group following a Read Aloud and older kids can write reviews as a group or individually as part of a library's Book Club. Libraries may also offer kids the opportunity to write reviews of books read independently.
Book Review Workshop: During this 60-minute workshop, children learn about the essential parts of a book review by reading and discussing strong examples from our site. They "join" the Club by creating self-portraits that are uploaded to the library's homepage on the Spaghetti Book Club website. The Book Review Workshop is a prerequisite for participation in the program.
Group Book Review Program - for Book Clubs and Read-Alouds: This 90-minute program guides small groups through the book review writing process. During the program, the kids discuss the components of a book review and then write a review of a book read aloud together or individually as part of a book club. The children's review is then published on the Spaghetti Book Club website along with a selected illustration. This program is a natural addition to a Read-Aloud for younger children or book club discussion for older children. This program can be offered weekly or monthly for both younger and older children. Libraries determine the frequency of book club meetings based on the type of membership purchased.
Individual Book Review Program: Kids may submit individual reviews after completing the Book Review Workshop (see above), and may write their reviews as part of a tween/teen book club meeting or independently at the library or at home. Kids working independently use the Spaghetti Book Club DIY Writing Guide, an animated video to guide them through the book reviews writing process. The Guide is intended for use by older children working independently or for younger children working one-on-one with an adult (parent, care-giver, staff or volunteer).
Book Review Publishing
Submitting Reviews
Submitting book reviews is easy through our online forms. Library staff simply copy and paste their students' reviews into our online forms and attach scanned artwork. Consent forms may be faxed, emailed or sent through regular mail. For more information on submitting reviews, see our FAQ.
Meeting Publishing Criteria
What makes our program unique is that all reviews are read by our staff and must meet our publishing criteria in order to be published on our site. For kids working independently, we provide a checklist and questions to help them write and revise their reviews to meet our publishing criteria. If reviews do not meet our publishing criteria, kids are given the opportunity to revise and resubmit their reviews. This submission, review, revision, and approval process is similar to what published authors experience and is what makes publishing a gratifying and rewarding experience. For more on the submission and approval process and our publishing criteria, see our FAQ.
Publishing Reviews:
When all reviews meet our publishing criteria, they are published within five business days of receiving reviews and consent forms. Libraries receive a home page featuring the students' self-portraits and links to their reviews, and students get their own home page with links to their reviews.
The children's book reviews become a valuable resource for library patrons and kids in the community, increasing awareness of the library's children's book collection. Libraries can link from their website to the children's reviews or share reviews through other social media platforms. Kids often want to read books that other children from their library have reviewed.
We encourage libraries to host Publishing Celebrations to recognize and celebrate the kids' hard work and accomplishments. This is an exciting way for kids to share their work with family and friends and a wonderful way to bring the community into the library and highlight the library's resources. For more about Publishing Celebrations, see our FAQ.
---
Membership Rates / Join
Library Membership Includes

Book Review Workshop
Group Book Review Program
Individual Book Review Program
Animated DIY Book Review Guide
Publishing Criteria
Consent forms
Group home page
Student home pages
Publishing of book reviews and illustrations




Library Membership Options

10 reviews (trial only)
$99
25 reviews
$150
50 reviews
$250
100 reviews
$400
200 reviews
$700
500 reviews
$999



"What is unusual about the project is that students really engage excitedly in the process of writing and revision. Even in the after-school hours, nearly all the participants observed were actively engaged in revising and improving reviews they'd already begun."