The Littles Get Trapped
Written by John Peterson
Reviewed by Yandeiris D. (age 9)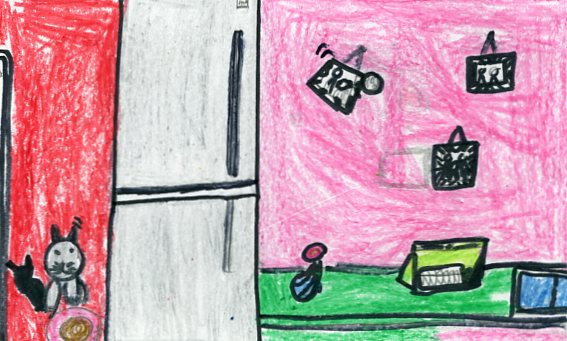 Imagine being only six inches tall! In this book The Littles are a family that is very small and they live in a house with humans called the Biggs. The Biggs don't know that the Littles live in the house. Tom and Lucy feel sorry for the Biggs cat because it looks hungry. They go into the refrigerator to get the cat food. But then they get trapped in the refrigerator. Will they get out?
In my opinion I think this book was very good because of the many characters. The Little's are sneaky enough to not let the big humans see them. Furthermore, I thought it was cool that they lived in a hole in the house that was covered by a painting. I liked the part when Tom slipped into the jello, it made laugh. If you like adventures and to laugh I know you will like it.
I recommend this book to people who love to read adventurous books. The Littles are always on an adventure. This book is part of a series. It is good for ages 6-9. There are 32 pages and is an easy chapter book. If you like adventures and a little bit of laughter read this book!