The Mouse Who Wanted to Marry
Written by Doris Orgel
Illustrated by Holly Hannon
Reviewed by Stefanie C. (age 8)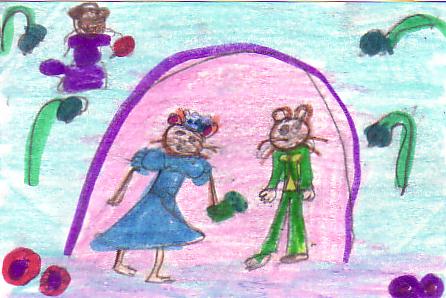 The book was about a girl mouse who wanted to get married. She didn't want to marry just anybody. She wanted a good and strong husband that would always be there and not leave her. She goes on an adventure to find the best husband. She asks many things to be her husband, but there is always a problem. Finally, she finds the perfect husband. They get married and live a happy life.
My favorite part of the book is when the mouse has babies. The babies are so cute. It was fun to look at mouse children in this happy family.
I think girls would enjoy this book more than boys because it is all about love and a lady mouse trying to find her true love. But there are parts that boys might like too. So just read it and see what you think.