Beatrice Doesn't Want to
Written by Laura Numeroff
Illustrated by Lynn Munsinger
Reviewed by Destiny F. (age 9)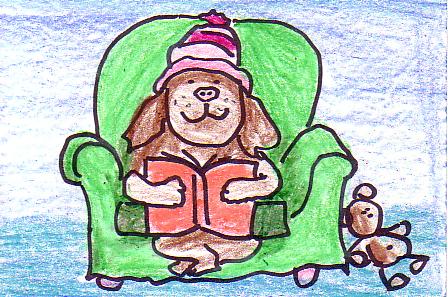 Henry had a little sister. Her name is Beatrice but everybody calls her Bea. Henry had to watch his sister. He also had to do a report for school. Henry took Bea to the library so he could work on his report. Bea hated the library so she was always bugging Henry. He could not get his work done. Henry took Bea to hear the librarian read a story. Bea didn't want to go, but she started listening to the lady read a funny story that reminded her of the funny things she did. She loved the story. She asked the librarian if she could read the book. So she read the book again and again. She didn't want to go home.
My favorite part of the book was when Bea changed her mind about reading. When the story started out Bea hated books and she didn't ever want to read. But by the end of the story Henry couldn't drag her away from the book she was reading. It was good to see her change her mind. I think she will get smart like her brother because now she likes to read. It is important to read. The more you read the smarter you get.
I think that teachers and librarians should read this book out loud to their classes. It is all about reading out loud to children and that would be a great way to share this story. Maybe more kids will want to read the book just like Bea.