Is Your Mama a Llama
Written by Deborah Guarino
Illustrated by Steven Kellogg
Reviewed by Samantha R. (age 8)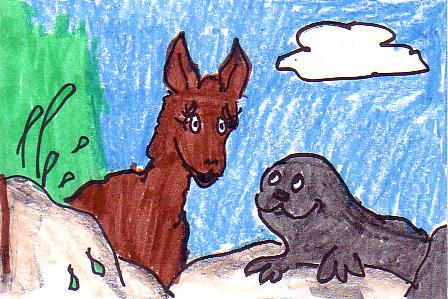 The story starts when a baby llama is asking all her friends if their mamas are llamas. They all tell the baby llama that their moms are not llamas and the reasons why their moms couldn't be a llama. She has a lot of friends to ask. Finally, she asks her friend Lyn the same question and this time she gets a different answer.
I liked the book because it was about a lot of different kinds of animals. It helped me learn new things about the different animals in the story. I also liked it because it had a happy ending and I like happy endings.
This would be a fun book to read to a little brother or sister. I had fun reading it to my little brother. He liked the story too.