Curious George at the Fire Station
Written by H. A. Rey
Reviewed by Tiana A. (age 8)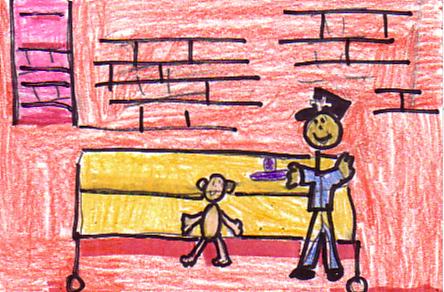 In the beginning of the book a monkey named Curious George goes to visit a fire station. The fire chief gave George a fireman's hat to wear. George rang the bell of a real fire truck. The firemen thought is was a real fire. George was in big trouble now. But then he did he did something special to save the day.
I liked the book because it was funny. It made me laugh because George is always getting himself into trouble. He is just like a kid. My favorite part was when George saved the puppy from a terrible accident. Then, George wasn't in trouble any more. So the lesson is no matter how bad you are, you can always do something to make things better, just like George.
I think all children would enjoy reading this book, because it tells about getting out of trouble. It has cute puppies and it is funny too.