A Chair for My Mother
Written by Vera B. Williams
Illustrated by Vera B. Williams
Reviewed by Richelle S. (age 7)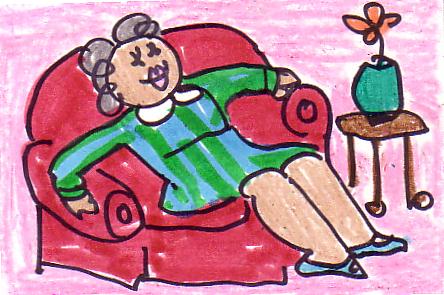 The book is about a mother, a grandma, and a little girl whose house got burned down. So the family had to move to an apartment. All the new neighbors and the family's relatives help them by giving them food and clothes. They also got lots of furniture from all the nice people, but they didn't have a soft place to sit. Momma needed a soft place to sit and rest because she worked so hard everyday. So they started saving money in a big jar. When they filled the jar all the way to the top, they went shopping for a nice, soft chair. They have an exciting adventure finding just the right chair.
I really liked this book because it talks about teamwork and helping others. My favorite part was when everyone brought things that were needed to the family that had lost their house. It made my heart happy.
I think most children will like reading this book because it shows how people can help each other when something bad happens to a family.