The Knight and the Dragon
Written by Tomie dePaola
Illustrated by Tomie DePoala
Reviewed by Marko E. (age 6)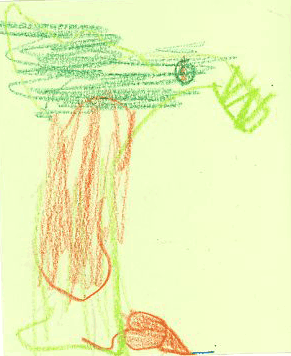 A dragon and knight decide to fight each other. They read books to learn how to fight. They are not very good at fighting each other and learn that maybe if you're not good at one thing, you're good at something else.
I liked the dragon in this book; the best part was when the dragon, who really was nice made himself into a mean dragon. This book made me want to be a knight when I grow up. I wondered about how knights really made armor.
Everyone should read this book, especially people who like dragons, knights and barbecues.
(This review was dictated.)