The Snowman
Written by Raymond Briggs
Illustrated by Raymond Briggs
Reviewed by Emily Bear (age 6)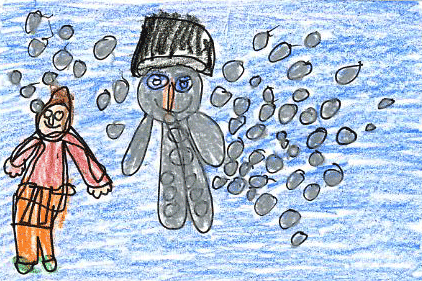 This story is about a little boy named James. He builds a snowman that comes to life. James and the snowman have many adventures together. Read all about the fun they have as you travel through this book with James.
This was a fun, easy book to read. I liked when James and the snowman were flying. It looked like it would be fun to see everything from up high in the sky. I liked the end of the story when the snowman melted, even though it was sad for James. The illustration shows the snowman after it melted and it looked very different.
I would recommend this book to my little sister Claire. She likes to play in the snow. I will read this book to her.