Humphrey the Lost Whale
Written by Wendy Takuda Richard Hall
Reviewed by Marissa A. (age 9)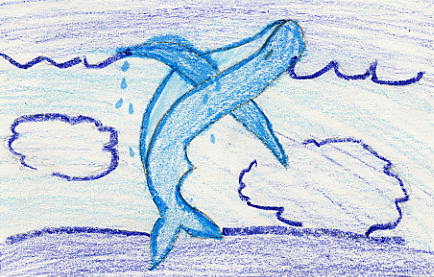 Humphrey is a humpback whale that gets lost in the San Francisco Bay. Humphrey went into the fresh water in the Sacramento River. Some people were amazed that a whale was in the river. Other people were worried that Humphrey would die in the fresh water. Volunteers made sounds with radios that sounded like whales eating. They pushed a pole out from under the bridge so Humphrey could get through to go to the ocean. Humphrey got mad because he couldn't get through and he started flipping over. He finally pushed through the bridge and now he's back in the Bay.
I enjoyed the book. It was exciting because it was a true story. I liked the part when all the people came out to see Humphrey. I thought it was great how much they cared. The book had beautiful illustrations of whales. I love whales! They are gorgeous.
I recommend the story to anyone that would like a factual exciting story. You will have to read the story to find out if Humphrey finds his way home or not.