Charlie and the Chocolate Factory
Written by Roald Dahl
Illustrated by Quintin Blake
Reviewed by Steven F. (age 9)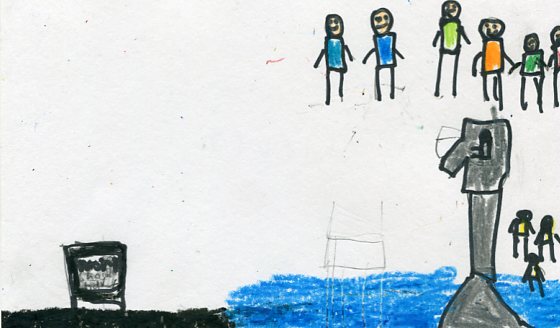 Do you like mysteries and fantasy all rolled up into one book? If so, you should read Charlie and the Chocolate Factory. This story is about a boy named Charlie who lives with his family. There is a contest where 5 golden tickets are hidden inside chocolate bars. The winners get to visit the factory. Charlie really wishes to find one of the tickets. Does Charlie find a golden ticket? You will have to read the book to find out!
This book was really good. I liked how excited Charlie was when he actually found the golden ticket. The main character, Charlie reminds me of myself. He shows determination and perseverance in the book and I am a lot like that. This is one of the books in a series. It is my favorite book so far.
Kids of all ages will love this book. Readers who like chocolate and candy will think this book is sweet. Grab a box of candy and get ready for a whole new world. This book has 180 pages.