Kylie Jean and the Spelling Queen
Written by Marci Peschke
Reviewed by Stephanie S. (age 9)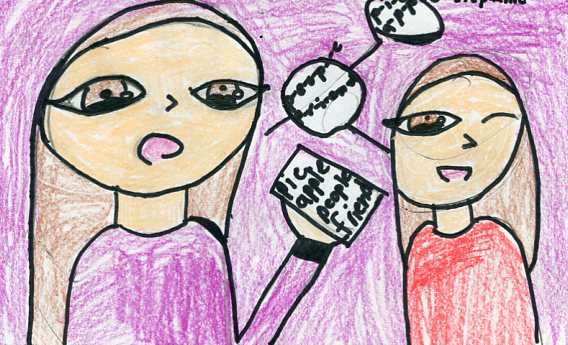 Kylie Jean, Spelling Queen is a fantastic book about a girl who lives in Texas with her family. Kylie wants to be a beauty queen, but in this story she wants to be a spelling queen. Her school is having a Spelling Bee and Kylie practices her words everywhere she goes the, the store, with her friends and even at home with her dog. This book has a great lesson that you can do anything you want by working hard. Does Kylie Jean become the spelling queen? Go read the book to find out the exciting ending.
In my opinion I think the book is interesting because Kylie studies really hard for the Spelling Bee. I enjoyed this book so much. My favorite part was when she was practicing for the Spelling Bee with her dog. I visualized her spelling out words to her dog. It seemed very funny to practice with a dog. I have a personal connection because Kylie reminds me of myself. I try to work hard at everything I do and so does Kylie. This is a book in a series and each book is better than the one before.
Kids of all ages would love this book. I recommend this book to kids who like stories about a hard working girl who wants to win. Kylie is an interesting character and is a great role model. There are 105 pages in this book. I really hope you read this book.