Kylie Jean and the Spelling Queen
Written by Marci Peschke
Reviewed by Stefanie T. (age 10)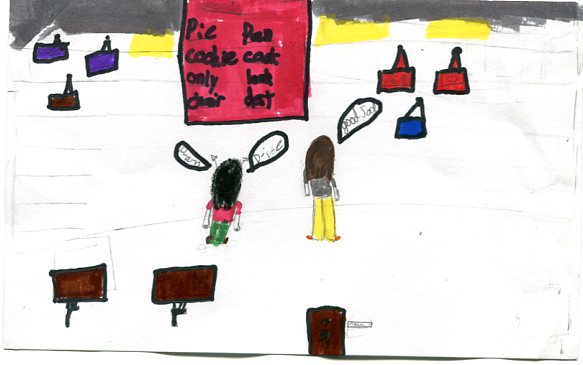 Do you like fiction books? In this fiction book Kylie Jean is practicing her words everywhere! She is practicing to win the spelling bee. When she goes to the store she spells some items she finds and spells it. Her dog helps her practice her words too. She writes it down on a piece of paper the words she needs to practice for the spelling bee. Go find out if she wins or not! Go read the story now!!
I liked this book because it was entertaining to read. I liked when Kylie Jean practiced her words for the spelling bee. She used many creative ways to study her words. I also found it funny when her dog helped her practice her words. It would bark depending on if her answer were right or wrong. This book reminds me when I must practice my spelling words and multiplication facts in school. My favorite part was when her mom gave her alphabet cereal and Kylie Jean spelled out words.
I recommend the book Kylie Jean, Spelling Queen. It is a great story about a girl who is determined to win the school Spelling Bee. Readers who enjoy stories of characters who work hard to get what they want will love this book. Readers will enjoy the funny ways her dog helps her study words. It is a book of realistic fiction and children ages 8-10 will genuinely enjoy Kylie Jean. Get this book!