Ivy and Bean
Written by Annie Barrows
Illustrated by Sophi Blackall
Reviewed by Scarlett E. (age 9)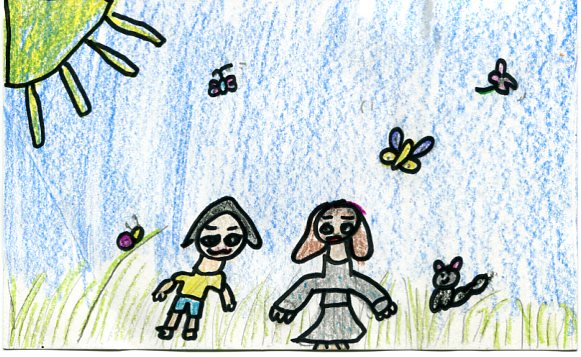 Do you Like Realistic Fiction books? Then Ivy and Bean Is the perfect book for you. This book is about Bean who has a new neighbor across the street. Bean thinks Ivy is a weird kid until... Bean finally decides that she wants to be friends with Ivy. Soon enough they start hanging out more with each other.
Ivy and Bean is an awesome book. One of my favorite parts was when Ivy tried putting a witch spell on Bean. It did not work! One of my favorite characters is Ivy because she is always up for some fun like me. Bean changed in this story by meeting a new friend, Ivy. I also met a new friend in third grade.
I think kids from ages 7 all the way to 9 should read Ivy and Bean. Ivy and Bean is a very adventures book. This book is Realistic Fiction because the characters are made up but, this story can happen in real life. If you like the first book of Ivy and Bean, then YOU should read the whole series of Ivy and Bean.