Crenshaw
Written by Katherine Applegate
Reviewed by Joe L. (age 9)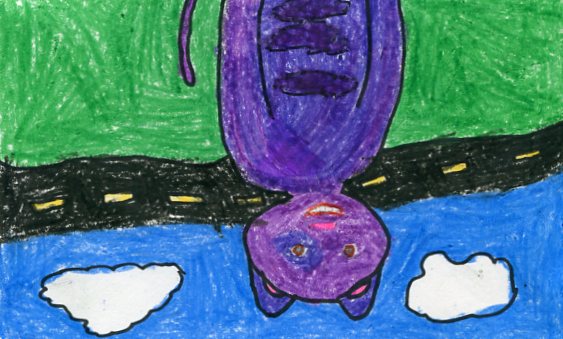 Do you like realistic fiction books that take you on adventures of sadness and happiness? Well, Crenshaw is the book for you! This interesting book by Katherine Applegate is very amusing. It is about a boy that has an imaginary friend who is a cat named Crenshaw. When the boy first meets the silly cat, he thinks it is embarrassing to have an imaginary friend, but Crenshaw is there for a reason. The book explains that the boy's family is going through some money problems and the parents are lying to protect him from the truth. Crenshaw is there to help in an odd way and the truth is the answer.
In my opinion, this is a very good book. I liked this book because I thought it was both funny and sad. The author used great descriptive words, so I had a wonderful visual of what was going on in the book. I think the best part of the book was when the boy found Crenshaw in the bathtub! I thought it was wacky. Speaking for myself I think the boy is kind of like me. When he first saw this big cat, he freaked out. I would do the same thing! The boy was embarrassed that he had an imaginary friend and I think that if I had an imaginary friend, it would be embarrassing too.
I would recommend this book to people who like fantasy books. I also think that people may enjoy this book because it is hilarious! I recommend this book to kids ages 8 and up because you need a lot of stamina to keep reading 214 pages. Readers may also like the characters because you never know what their next move is. Go find this book online and make your purchase now!