The World According to Humphrey
Written by Betty Birney
Reviewed by Jared J. (age 9)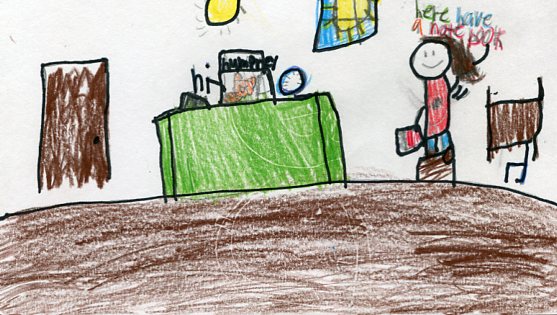 You should definitely read The World According to Humphrey. Humphrey's favorite person in the class is the teach. Also, Humphrey can talk so obviously this genre is fiction. There's more but if you want to know the rest of this story, then start reading now!
In my opinion the book The World According to Humphrey is an excellent book because it's very exciting and interesting. Once you start reading it, it makes you want more. Humphrey, the class pet, is a nice character and there's other kids in the class that think he can talk. There are no pictures in this book, but don't worry, you don't need them. You can let your imagination draw the pictures for you. I can relate to this book because I have a pet turtle named "Tom the Turtle." This is a great book and series for 3rd grade and up. Start reading now!
I recommend this book for ages 8 and up. It's a great book because there are lots of things happening throughout the story. Your imagination takes you right into the story. It is a very entertaining book.