The Zack Files: Now You See Me... Now You Don't
Written by Dan Greenburg
Illustrated by Jack E. Davis
Reviewed by Connor M. (age 8)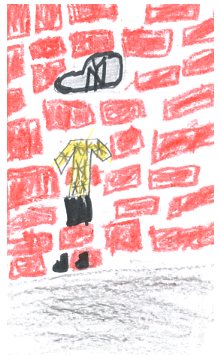 In Now You See Me Now You Don't by Dan Greenburg and illustrated by Jack E. Davis, Zack becomes invisible. In the beginning, Zack makes it to the finals of an ice cream contest. The winner gets to have their face in The New York Times, but when he mistakes invisible ink for lemonade he turns invisible! Zack needs to find out how to turn visible again before the ice cream contest.
Now You See Me Now You Don't is a funny book. In the story, Zack gets naked lots of times. He gets naked because he needs to spy on a cheater, Vernon Manteuffel, to prove he is not innocent. Some parts in the book seemed real. One example is when Zack felt sick when he drank the invisible ink. The characters are hilarious. One example is when Zack was invisible he told Vernon in a ghostly voice that it was wrong to cheat.
I recommend this book to third, fourth and fifth graders that know a lot about NYC. The story takes place in New York City and talks about things that are only in NYC. It also talks about The New York Times. READ IT NOW!!!!!!