Ellray Jakes is a Rock Star
Written by Sally Warner
Illustrated by Jamie Harper
Reviewed by James F. (age 9)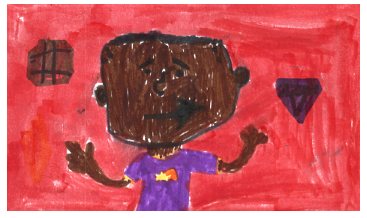 In Ellray Jakes is a Rock Star by Sally Warner, people are bragging about their dads and Ellray gets upset that he doesn't have anything to brag about his dad. So he steals his dad's crystals to show them off at school. Annie Pat asks if she can touch one of the crystals, but Ellray gets so carried away that he gives it to her and then gives the rest away. Next, Ellray goes home and tries to cover it up before his dad comes home. But his dad comes home earlier than he was supposed to and finds out that someone took his crystals and… well you'll just have to read the book to find out what happens next.
The book Ellray Jakes is a Rock Star is an awesome book. Ellray teaches readers to always tell the truth. In the story, Ellray steals his dad's crystals so he can brag about them and become popular, but Ellray tells his dad that he took his crystals. You can learn from this book that when you take something you should give it back. In the story, Ellray steals his dad's crystals but gives them back. I like when Ellray's little sister pronounces something wrong and you have to figure out what she's trying to say. In the story, Alfie (Ellray's little sister) always says Ellway, wight or something like that.
I would recommend this book to first, second, and third graders who have a problem at school or at home and people who like realistic fiction. This book teaches you never to tell a lie and only tell the truth. It also teaches you to think before you speak or act and not just do things without thinking about it. If you like realistic fiction with life lessons then this is the book for you. If you think this is the for you, go get Ellray Jakes is a Rock Star NOW!