Big Nate Out Loud
Written by Lincoln Peirce
Reviewed by Jacob Z. (age 7)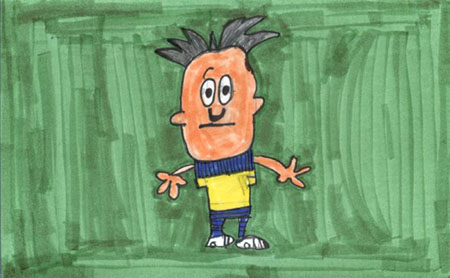 Big Nate Out Loud is a cool graphic novel. Nate is the main character in Big Nate Out Loud. Nate loves a girl at his school. The girl loves a different boy at his school. Read to find out if Nate gets the girl.
I love this book! My favorite part is when Nate plays the drums. It reminded me of when I got a drum set. I like Nate because he gets a lot of detentions. There is a boy that is mean to Nate. It makes the book funny to see what happens between the boys.
I recommend this book to people that like music and people that like drums. I think kids in grades three and up will like the book. Read this book to see what kind of trouble Nate gets in.