Clifford and the Big Storm
Written by Norman Birdwell
Illustrated by Norman Bridwell
Reviewed by Brittany P. (age 11)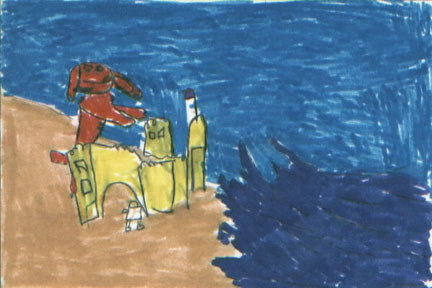 Clifford was caught in a storm. He saved two puppies. He saved Grandma's house. He blew water on the Lighthouse to put out the fire. Clifford popped out of the sand and everyone was glad to see him.
I liked when Clifford popped out of the sand because he saved Grandma's house and everyone was happy.
The pictures in the book were interesting. The pictures showed Cliford helping trhe people and animals in the storm.
In the beginning Clifford made a big sand castle. This made me want to read more.
I would like other children to read this story because it had lots of action in it.