The Magic Tree House "The Day of The Dragon King"
Written by Mary Pope Osborn
Illustrated by Sal Muduca
Reviewed by Nita M. (age 9)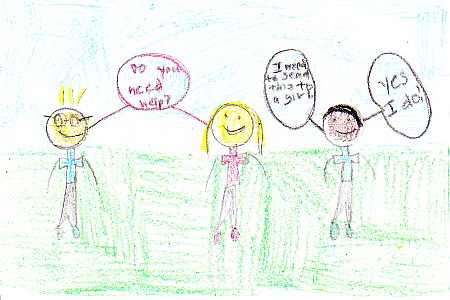 Have you ever read a book in the Magic Tree House series? If you haven't, you should try reading this book. In this story, there is a girl named Annie and a boy named Jack. They have to find a book called The Silk Weaver and the Cowherd. Annie and Jack go to China to find the book. During the story, Jack and Annie have to deliver a message to a girl on a farm. They get the message to the girl, but they didn't find the book. They find the Dragon King and he is burning books! At the end they finally find the book and get to go home.
My favorite character is the Dragon King. I like him because he does not like to learn, read or write. My favorite part is when Jack and Annie have to help their friend find the book because I like to go on adventures too. This book reminds me of my old school because no one liked to read, learn or write!
I would recommend this to second and third grade students. I think they would like this book because they might believe in the Dragon King. I also think they would enjoy that Jack and Annie save a book!