Little Bulldozer
Written by Beverly Randell
Reviewed by V.S. (age 7)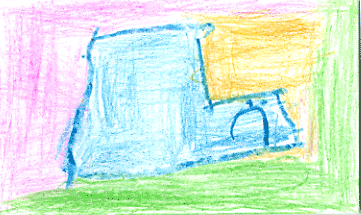 The Little Bulldozer went to look at the fire engine. The fire engine told him to go away. Little Bulldozer went away. He went to look at a big truck. He told the big truck that he likes helping. The big truck told him to go away. Everyone thought he was too little to help. He does find someone to help at the end.
I like the book because it is a book that I can read. My favorite part is at the end when he said, "Hello." I liked the Little Bulldozer because he asked the fire engine if he could help. He kept trying to find someone to help, but no one wanted to let him help. The Little Bulldozer finally found a friend. The book made me feel real happy because the bulldozer thought he wasn't too little to help.
I recommend this book to my cousin. I think he will like the fire engine in the story.