A Brave Little Fox
Written by Muriul Peppin
Illustrated by Catherine Fichaux
Reviewed by Megan D (age 8)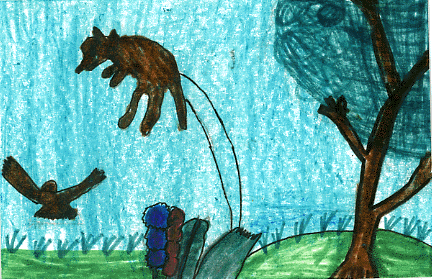 The book is about a fox that has an adventure with his friend Badger. One big idea in this book is that bravery comes easily when you're protecting someone you care about. Another important idea is the lesson that once in awhile you have to help your friends out.
When I read this book I felt brave because it showed how you can be brave by helping out your friends sometimes. My favorite part of this book is when the fox jumps up off a tree and scares the bird away because it was very brave; he is also my favorite character since he is so brave. I love the illustrations because they are very artistic and pretty.
I think people should read this book because it's about good friends helping each other and its very interesting. I think people who like funny stories would like this book because it is funny and has very funny drawings and the words go along with the pictures.