Esperanza Rising
Written by Pam Ryan
Reviewed by Breanna D. (age 10)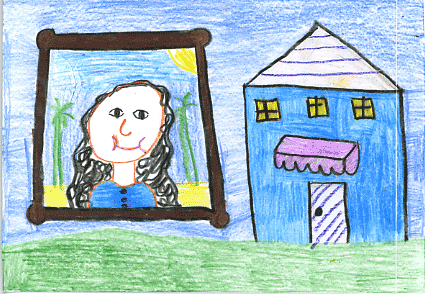 From rags to riches! Esperanza is a loving and rich 13-year-old girl. She lives with her Mama, Papa, Abuelita and many servants on a ranch in Mexico. Esperanza's life seems to be perfect. However an unbelievable event tears her family apart. In the beginning of this book Esperanza's house burns down and because of this loss she was forced to leave Mexico. She travels to California to start her new life. Esperanza finds a way to be strong and accomplish the difficult tasks for her family. Esperanza started off rich with beautiful dresses and no chores. Then, as she became poor, she had no beautiful dresses and many chores.
I felt curious as I read this book because I really wanted to find out what would happen next. This book reminded me of myself and my life because Esperanza and I both share some of the same difficulties. This book gave me mixed emotions because there are many things that Esperanza feels. In the beginning she is happy because she has it all, she is rich. But at the end Esperanza is miserable because she doesn't have what she used to when she lived in Mexico. I found Esperanza interesting because I felt sorry for her. Her life used to be so perfect and now it is not.
I would recommend this book to kids from 3rd grade - 6th grade because it has some very hard words in it. This story might interest readers by the way the author writes. So, go get this book from the library and read it!