Class Clown
Written by Johanna Hurwitz
Reviewed by Ross S. (age 11)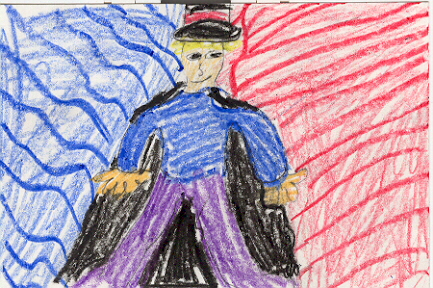 As a reader, I always look out for humorous characters. Lucas Cott is one of those characters. Lucas' adventure starts when his teacher sends home a note with him, because he has been writing his name, carving his name I should say, on his desk. The note said, "Please call the school to make an appointment to speak to me. I find that Lucas is very obstreperous in class". His mother tells him it means that he is being noisy in class. He promises her that he will try to be more quiet in class. One day Lucas makes a bet that he can not talk all day. He talks at the end of the day, and the girl he bet with says he didn't win even though he did. Soon after the bet, Lucas' class decides to put on a class play. Lucas suggests that they do a circus. Everyone loves the idea of a circus. Lucas is assigned to be a clown even though he didn't want to be a clown. Lucas wanted to be the ring master. On the day of the play, the person who plays the ringmaster gets sick. Guess what happens? Lucas is the star of the play. At the end of the year, Lucas is sent home with another note. The note says that he has been acting much better. In the end Lucas acts better and improved.
This book is very funny, and it shows you that people can change. I like this book because I love humorous books. My favorite part of the book is when Lucas gets his head stuck in a chair. I like this part because it is a great image. Lucas Cott is my favorite character because he reminds me of my friend, Steven. My friend acts a lot like Lucas. He blurts answers out in class, and he makes horrible jokes . Lucas is very smart, but he doesn't act like it. Lucas always gets done early in class, and this is what gets him in trouble. This is when Lucas gets noisy and disrespectful. I also like this book because it shows how somebody can become a better person.
I recommend "Class Clown" to anyone who likes humorous books. This book is the funniest book I have ever read. If you like hilarious books, this is the book for you.