From the Mixed Up Files of Mrs. Basil E. Frankweiler
Written by E.L. Konigsburg
Reviewed by Arleny A. (age 10)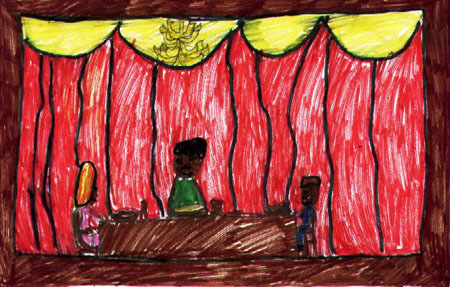 This book is about two kids who run away from home and hide in a place no one thinks to look for them, the Metropolitan Museum of Art in New York. The problem in the story is that they can?t find out if Michaelangelo is really the person who created a sculpture in the museum, called "Angel." The solution of the problem has to do with a lady named Mrs. Basil E. Frankweiler.
What I liked about this story is that the characters seem real. Claudia is interesting. I would never run away from home and stay in a museum. She?s very brave.
I think this is a good book for all ages, because it s funny and you feel like you?re part of the story. You?ll like the good ideas the kids in this book have.