David at Night
Written by Gail Carson Levine
Reviewed by Abbey R. (age 10)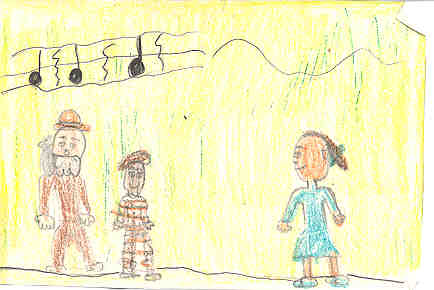 "What did she mean 'give me up'? If nobody wanted me, who was she going to give me to?" Cried Dave. Dave, at the age of 11 was going though a tragic time. His mother was dead and his father had just died. And he had no place to go. Yet he ended up at an orphanage for boys. Will he like it or will it be a nightmare?
I think this book is very unique, because the author makes it feel as if you are Dave. For instance, when Dave first arrives at the orphanage it feels as if you are the one just getting to know the place! And the characters, also, are very interesting. Most of the boys are nice right from the start and others don't feel the same way about Dave. If you have read Ella Enchanted or The Princess Test By : Gail Carson Levine then this is the book for you.
When you read this book you can go places you have never imagined. That's why I recommend this to all boys and girls.