The Genius Files, From Texas with Love
Written by Dan Gutman
Reviewed by Nicholas K. (age 9)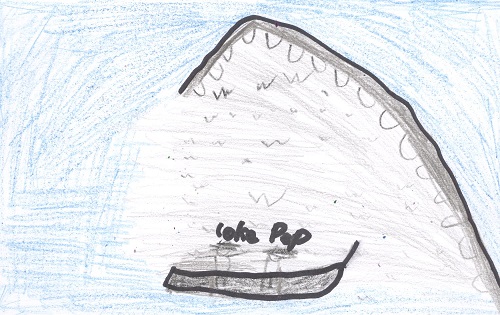 Two youngsters named Coke and Pep take a trip across the country. Their teacher tries to kill them. What would you do? Then more and more people try to kill them. Would you ask your mom to call the cops? They won't believe you. Do they survive? Is the end near? Shh! Shh! Want to know? Read to find out!
My favorite part was when Coke blew up his aunt. When I was reading this book it had so many cliff hangers you just wanted to keep reading. I loved the book. Clearly, the illustrations are good because you see them in intense moments. Sometimes there aren't pictures, so you have to visualize and you can form the pictures in your head. In addition, Pep changed over time. In the beginning Pep was scared to fight and later in the story she was fighting. Furthermore The Genius Files is an awesome series.
I love this book because they tell you what happens and then they trick you. I think kids age 8-12 should read this book because it has some scary things. It might interest you because it is suspenseful.