Alphabet Rescue
Written by Audrey Wood
Reviewed by Mikayla B. (age 5)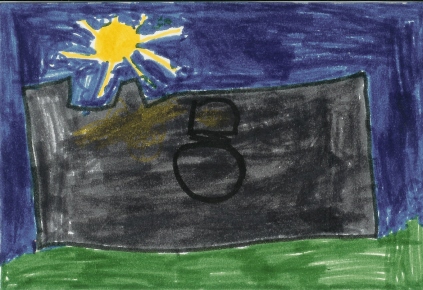 This book is about the little letters and uppercase letters saving the alphabet factory because it was on fire and had piles of smoke.
I liked the book because it was helpful when the little letters helped the big letters put out the fire at the alphabet factory. When I looked at the pictures I felt it was pretty dangerous, but I liked the parade at the end. My favorite part is when the little letters fly on a pencil to go on vacation to Alphabet City.
I would love to let everyone read this book because I liked the pictures and how the little letters got to help. This would be a nice book for parents to read to children.
(This review was dictated.)