Artemis Fowl: The Opal Deception
Written by Eoin Colfer
Reviewed by Lachlan W. (age 8)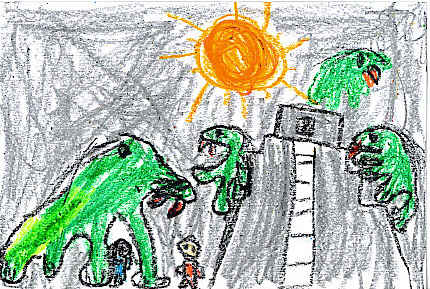 Opal Koboi breaks out of jail and plans to make the human and fairie worlds have a war. Can Artemis Fowl, Butler, Holly Short, Commander Root, and Mulch Diggums stop her?
I like this book because there are a lot of trolls. I also like this book because it has interesting vehicles in it. The author wrote the book very well because he described everyone really well and painted a picture in your mind. He made the story a great read.
This book is good for kids who like adventures.