Ramona the Pest
Written by Beverly Cleary
Illustrated by Louis Darling
Reviewed by Pilar O. (age 9)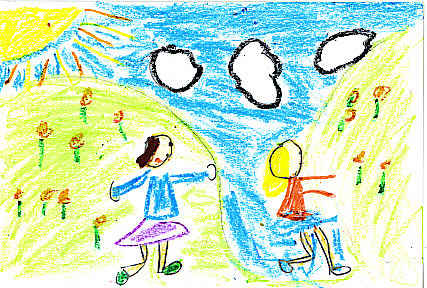 In Ramona the Pest, Ramona goes to third grade. She meets a friend named Susan. Ramona is not sure that she likes third grade. Then she has some adventures with her friends Susan and with some other friends.
I like this book because there are lots of exciting events going on in the book, like when Ramona changes the tricycle by trying to take off one wheel to make it a two-wheeler. When I was little, I tried to do that, too. This book has a lot of funny parts in it and there are a lot of interesting characters, especially Ramona.
If you like Ramona the Pest, you might like other books by Beverly Cleary. This book would be good for children who like books that are entertaining and books about friendships. This book would be good for children seven years old and up.