How the Grinch Stole Christmas
Written by Dr. Suess
Reviewed by Max R. (age 8)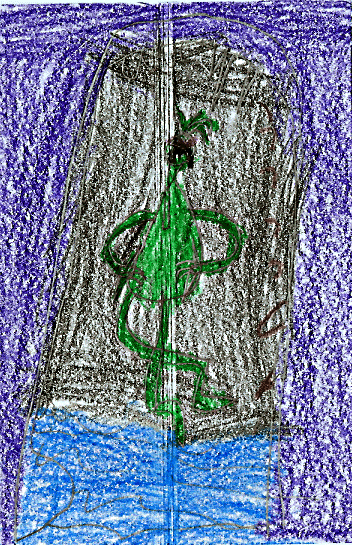 This book is about a character named Grinch, who hated Christmas and had a heart that was two sizes too small. One day the Grinch decided to go to Who-ville and stop Christmas from coming. He dressed up as Santy Claus and dressed up his dog Max as a reindeer. Then, he went into everyones Who-ville home and stole everything that had to do with Christmas. After he stole everything he placed it on a sled and was about to throw it down a mountain. Next, the Grinch heard everyone from Who-ville singing Christmas songs and his heart grew three sizes that day. In the end the Grinch returned everything to everyone in Who-ville and enjoyed Christmas with everyone in Who-ville.
My favorite part of the book was when the Grinch was starring at everyone at Who-ville and was thinking about how to keep Christmas from coming. I liked this part because it was when he was planning how he was going to steal Christmas. This part had a lot of action, since it showed all of the mean things the Grinch did to the people of Who-ville.
I recommend this book to anyone that likes stories that have lots of action. This book had many exciting parts and ended with a happy ending.