Julius, The Baby of the World
Written by Kevin Henkes
Illustrated by Kevin Henkes
Reviewed by Dominique B. (age 8)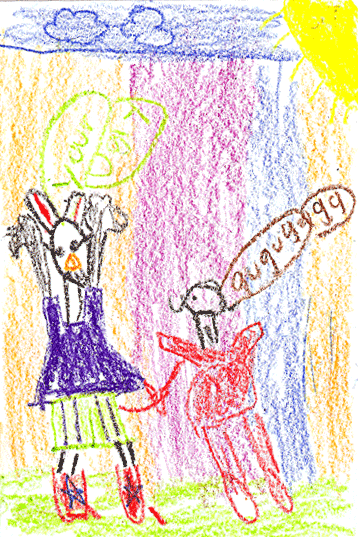 The book is aobut a baby about to be born. When the baby is in the lady's stomach, Lilly was surprised. She sang to him, played with him, and even set up some stuff to play with when he's ready. When he is out, she is so mad, she called him names. Her parent's gave the baby all the attention. The worst thing was, they called him the baby of the world! Lily got so mad, she wanted to make him worse so...she ruined him by teaching him the wrong things. She had to sit in the uncooperative seat for a while. Read this story to find out if Lilly learns to like the baby.
I liked this book because Lilly had to learn a lesson about liking the baby even thought the baby could make her mad. Sometimes I feel mad. I liked the funny things that Lilly did to the baby.
I recommend this book to my uncle because he just had a baby.