Arthur's Honey Bear
Written by Lillian Hoban
Illustrated by Lillian Hoban
Reviewed by Tatiana G. (age 7)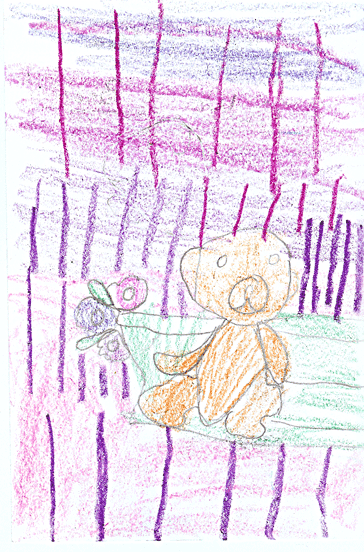 My book is about Arthur who cleans out his box of old toys. He doesn't want to give up his honey bear because it ate Arthur's medicine. He traded Honey Bear for Cracker Jack. He likedthe Cracker Jack but felt sad to give up Honey Bear.
I liked my book because Arthur has a special teddy bear and I have a special teddy bear. Arthur had a grage sale, and I had a grage sale. it was fun to sell stuff. Arthur had a Honey Bear that he didn't give up just like the bear that I want to keep.
I would recommend this book to my sister because it would be easy for her to read.