Yertle the Turtle
Written by Dr. Seuss
Illustrated by Dr. Seuss
Reviewed by DanielY (age 6)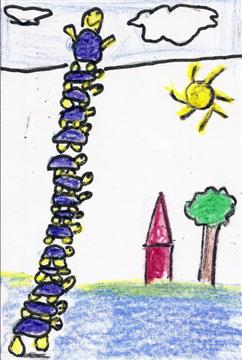 The book is about a turtle named Yertle. He wants to rule everything. Find out if he rules everything or not.
I liked it because the pictures were funny. I liked it when Mack burped and then Yertle was the king of the mud. My favorite character is Mack because he burped and then Yertle fell in the mud. This book reminds me of being a good friend.
I would like to recommend this book to my family because it is funny.