Henry and Mudge Under the Yellow Moon
Written by Cynthia Rylant
Illustrated by Sucie Stevenson
Reviewed by Kayla G. (age 7)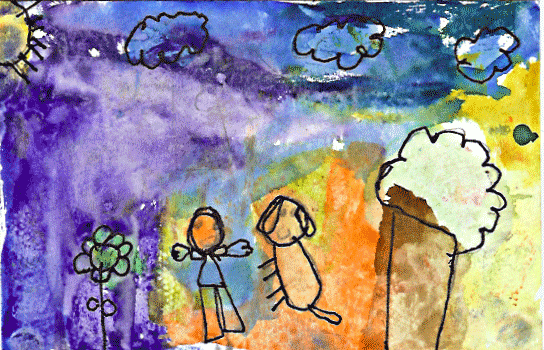 This story is about a boy named Henry and his dog Mudge. In the beginning Henry and Mudge collect leaves and apples from the tree. They go for walks in the woods and that is some much fun. Henry and Mudge love Halloween. There is just one problem. Henry hates when his mother tells ghost stories. When Henry is feeling scared he hugs Mudge really tight. The last chapter is my favorite because I got to read about Henry's Aunt Sally. Henry's aunt came over for Thanksgiving. Henry was so mad because his aunt was annoying to him. She hogged the TV and she ate a lot of food and she talked too much. Henry thought Aunt Sally wouldn't like Mudge . Will Aunt Sally like Mudge ? Read this book to find out.
I really like the book Henry and Mudge under the Yellow Moon, because I made a really good connection to the part when Henry's Aunt Sally comes over for Thanksgiving. She was talking too much and eating too much and hogging the TV. This reminded me of my Aunt Paula. When she came over to our house, she hogged the T.V. My favorite part was when Henry's mother tells ghost stories because I like scary things too. I liked the pictures in the book, especially when Henry's mom tells the story about the walking shoes. I liked this picture because I thought the pictures had good details.
I will recommend this book to people who have best friends and who like happy endings. This book has both!