Nate the Great and the Halloween Hunt
Written by Marjorie Weinman Sharmat
Reviewed by Maddie G. (age 7)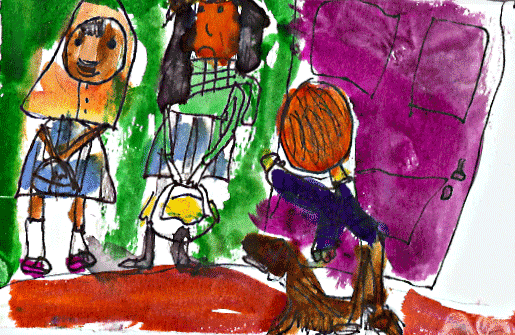 Nate the Great and the Halloween Hunt is about Nate the Great's friend Rosamond who lost her cat Little Hex. Little Hex is afraid of Halloween so he could be anywhere! Nate the Great is on the case! To find Little Hex, Nate gets locked in a haunted house with his dog. Will Nate ever get out? Will he live or die?
I liked Nate the Great and the Halloween Hunt because it's really interesting. My favorite part is when Nate's friend Annie's dog Fang goes trick-or-treating dressed up as Little Red Riding Hood's grandmother. I think that part is funny, because a dog going trick or treating is silly. I also like this story because there's a great mystery to solve. There's a missing pet on the loose! I think it's exciting. I also think Nate is a very interesting character, because he does a lot of exciting things and he helps people with their problems.
People who like to figure things out should read this book. In this book, it has mysteries that need to be solved. When people read this book, it makes the reader really interested. They won't want to put down the book. When I read this book, I take the clues and try to figure the mysteries out while I'm reading.