Sammy the Seal
Written by Syd Hoff
Illustrated by Syd Hoff
Reviewed by Gabriel G. (age 7)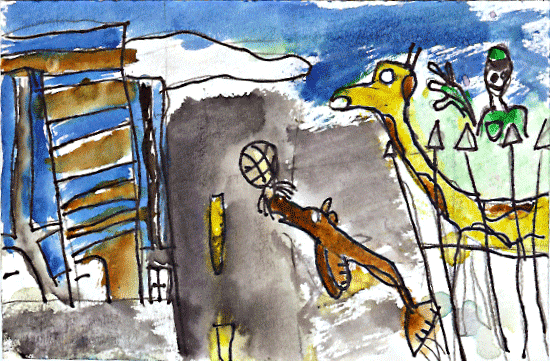 Did you ever meet a seal in the street that goes to school? No? Today you will. The book Sammy the Seal is about a curious seal who wants to learn. Sammy was miserable and bored because he was trapped in a cage at the zoo. The zookeeper let Sammy out. Sammy traveled deeper and deeper into the city. Will Sammy come back to the zoo? Read to find out.
Sammy the Seal was not my kind of book, but it was a little bad and a little good. This book reminded me of my first day of school because Sammy went to school and wanted to make friends, and I went to school and wanted to make new friends. My favorite kind of books are funny and non-fiction. Sammy the Seal is fiction.
This book is good for young readers and animal lovers. Or people who go to the zoo. It is good for young readers because it is easy and it can teach them how to read better.