Henry and Mudge Under the Yellow Moon
Written by Cynthia Rylant
Illustrated by Sucie Stevenson
Reviewed by Samantha K. (age 7)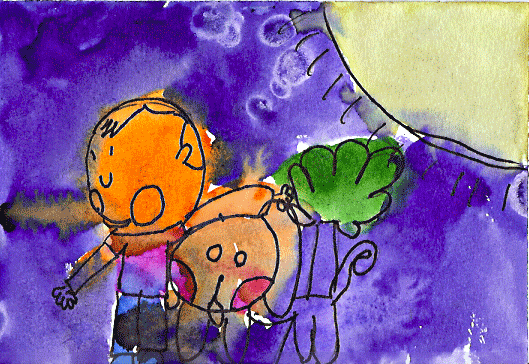 Have you ever had a family member who came to your home but you hate that person? That is what happened in Henry and Mudge Under the Yellow Moon. Aunt Sally comes to visit. She eats too much and she even hogs the T.V.! That is why Henry did not like Aunt Sally. Henry worried because Aunt Sally did not meet Mudge yet. Henry thought Aunt Sally would not like Mudge. Will Aunt Sally learn to get along with Henry and Mudge? You have to read the story to find out!
I like this book because I like the author's pictures. They help me understand the book better. The author's voice is very good. When Henry gets upset, the words show how Henry feels. I also like the part when Aunt Sally eats too much and hogs the T.V. because it reminds me of me! I think I'm like Aunt Sally because I eat too much just like Aunt Sally.
Henry and Mudge Under the Yellow Moon is a good book. I recommend this book to people who like dogs. Boy or girl, you will like this book if you like dogs. I have a dog and this book makes me want to be best friends with my dog.