Who Moved My Cheese? For Kids
Written by Spencer Johnson, M.D.
Illustrated by Steve Pileggi
Reviewed by student in Mrs. Snyder's 4th Grade Class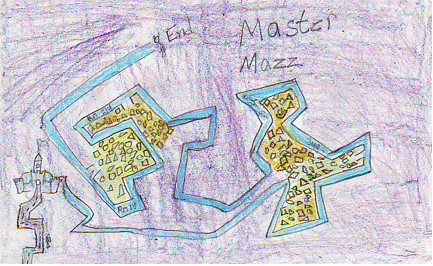 This book was about two mice who wanted cheese. They found tons of cheese in a maze. It was so delicious they thought it must be magical cheese. They thought it would never disappear, but one day they ate the last piece. One mouse wanted to go look for more, but the other mouse didn't. Would you like to know what happened next? You'll have to read the book.
I really liked this book. It taught you that you can't just sit around and wait for good things, you have to go look for them. My favorite part was when Scurry sped ahead, he really looked funny the way he ran. Scurry reminds me of myself, I'm always looking for things and asking lots of questions to find stuff I want. The pictures in the book really added to the story. They were very colorful and interesting to look at. You just have to see them.
This book was sort of a mystery, but it had a good lesson to learn in the end. I think anyone in grades 2nd – 4th would enjoy reading it and looking at the pictures. If you really like mysteries, this book is just for you.