Goosebumps: Be Careful What You Wish For
Written by R. L. Stine
Reviewed by Roberto A. (age 10)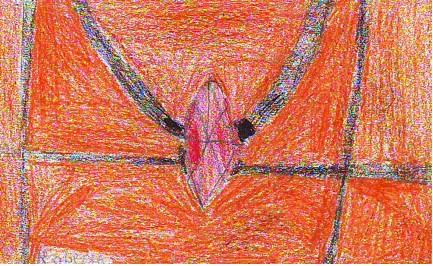 Hey, has something weird happened to your life? Here's a book that has lots of weird things. It's called Goosebumps. The characters in this book are the coach, Samantha, Judith, Anna, Cory, Mom, Dad (Samantha's), and Clarissa. The places they have been is P.E. lunch, school, Samantha's house, outside, and the locker room. Here's what happens in the story. This girl Samantha got a weird necklace. She actually got it from Clarissa, and was awarded three wishes. The first one was that Samantha wanted to be the greatest basketball player, but it did not go so well. The second wish was that every one would buzz off, everyone turned to flies. If you want to know the third wish, you have to read the book.
My favorite part was when everyone transformed into flies. That's not exactly what Samantha was hoping for. I think Samantha changed most in this story. She found out that she really does have to watch what she wishes for. The book was unique in that the character got to wish for whatever she wanted. The book made me feel weird. It really felt like something weird was in town. It makes you feel very strange when you are reading this book.
This story would interest readers who like weird books, it really wasn't very scary. This book can really show you how powerful wishes can be.