A Place for Grace
Written by Jean Okimoto
Illustrated by Doug Keith
Reviewed by Makenzie S. (age 7)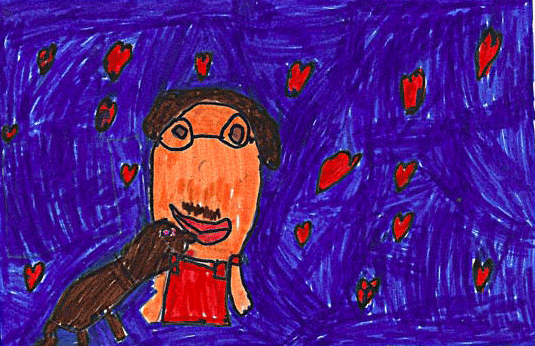 This story is about a dog named Grace that wants to help deaf people. She wants to go in training. Finally September came and Grace went into training class. But the trainer said that the dogs there had to be twenty inches tall and Grace was not. Then she went outside and heard a fire truck. Everyone stopped except a boy with a ball. Grace leaped into action! Then came a dog catcher to try and catch her. Will somebody save Grace? You will have to read the rest to find out!
I liked A Place for Grace because it had amazing pictures. The illustrator had great coloring. The end is also great. This story reminds me of my uncle, my best friend, and my mom. Grace reminds me of my dog, Roxy, because Roxy is as short as Grace. I thought Grace was an interesting character because she wanted to help deaf people.
I recommend this book because it has great pictures and it has a lot of action. I also recommend this book to people who like dogs because there are dogs in the story who want to help people. This story will make you happy!