Cinderella's Rat
Written by Susan Meddaugh
Illustrated by Susan Meddaugh
Reviewed by Ben S. (age 7)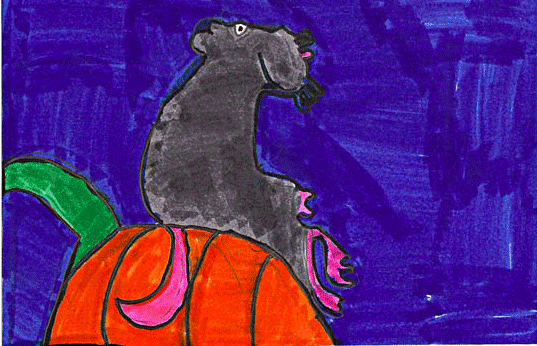 Cinderella's Rat is about a rat who is always hungry. One day hunger drove his sister and him to do a foolish thing and they were caught. Then Cinderella opened the trap and they got out. But Cinderella's rat got turned into a coach boy. He took Cinderella to the ball. When they got to the ball the coach boy went to get some food. Another boy came and saw the sister rat and tried to kill her. Will Cinderella's rat save his sister? You'll have to read the book to find out!
I think this book was good because I liked the colorful pictures. I really enjoyed the picture of the boys eating the loaf of bread. I thought the book was interesting because it was a version of Cinderella that I've never read before.
I really recommend this book because it had great illustrations and it was interesting. You should read this book if you like Cinderella because it's a different version. People who like the movie Cinderella should read this good book because it is magical like the movie.