Whistle for Willie
Written by Ezra Jack Keats
Reviewed by Sami F. (age 8)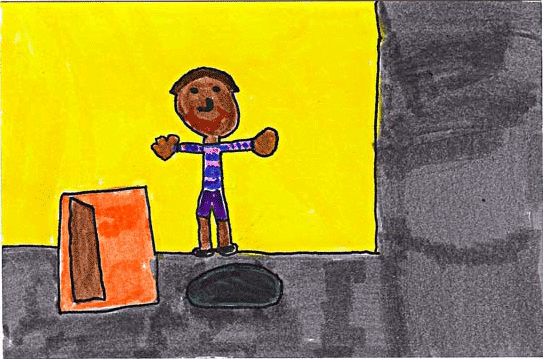 This book is about a boy named Peter who can't whistle. One day Peter tried to whistle but he couldn't. He blew till his cheeks were tired. Then he looked in the mirror to see if he could whistle. Peter told his dad that he couldn't whistle. Will Peter ever learn to whistle? Read the story to find out!
I liked the book because I like to whistle. I liked Willie, Peter's dog, because he is cute. This was a great book because Peter does not give up trying to whistle. My favorite part is when he practiced whistling. Peter reminds me of my cousin, Dylan, because he looks like the character.
I highly recommend this fantastic book to people that can't whistle because they might learn how to whistle. People who do know how to whistle should read this book, too, because there are great pictures. I think people of all ages should read this book!