The Granny Game
Written by Beverly Luis
Illustrated by Beverly Luis
Reviewed by Rachel B. (age 9)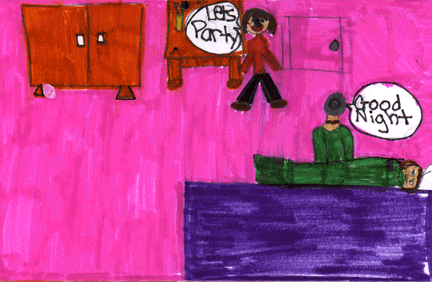 Are you ready for a really exciting, funny book? Mom and Dad are going on vacation and leaving the 4 kids with Grandma Hunter. Grandma Hunter is the most boring, picky grandmother who makes them eat yucky green stuff every day, every meal.
Then Grandma Mae, the coolest grandmother (who lets the kids eat whatever they want) thinks Grandma Hunter could use a little help. They are two completely different grandmothers in the same house watching the same kids. Will the kids very opposite grandmothers get along?
I like this book because there were a lot of things going on at once. Grandma Hunter put the kids to bed and Grandma Mae just wants to party.
I laughed a lot reading this book. This book made me think of my grandmothers because they are different too. You might want to read this book if you like funny, crazy, and exciting books.