Chrysanthemum
Written by Kevin Henkes
Illustrated by Kevin Henkes
Reviewed by Tiffany T. (age 7)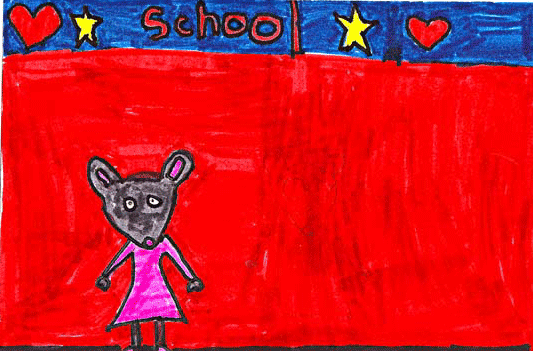 This story is about a mouse named Chrysanthemum. Chrysanthemum grew and grew until she was old enough to go to school. Her teacher was named Mrs. Chud. Three girls made fun of Chrysanthemum just because she had a big name. Mrs. Twinkle, the music teacher, said that she was named after a flower, just like Chrysanthemum. Will Chrysanthemum ever feel better about her name? You'll have to find out in the book!
I liked this book because it had great illustrations. I also liked this book because it was easy to read. The book reminded me of the day I caught two mice because the story is about mice.
I recommend this book because it had a lesson to be learned. You will learn that you shouldn't make fun of people. People of all ages should read this book because it has great pictures.