Ruby the Copycat
Written by Peggy Rathmann
Illustrated by Peggy Rathmann
Reviewed by Y Lien H. (age 7)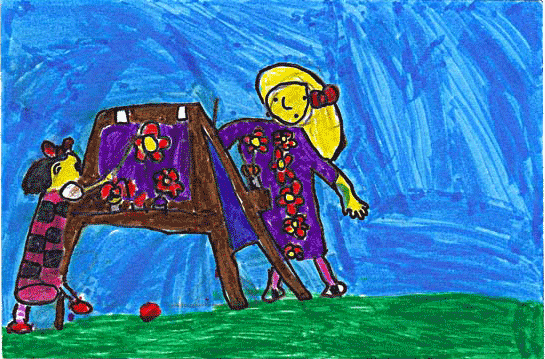 This book is about a girl named Ruby who likes to copy Angela. Ruby does everything that Angela does. Ruby wears everything that Angela wears. Angela got mad at Ruby because she always copied her. Then Ruby realized she was a good hopper. The class played Follow the Leader and everyone copied Ruby! Did Angela and Ruby become friends again? You have to read the story to find out!
I liked this book because it teachers you to not copy others and to be yourself. I like Ruby because she is nice. My favorite part was when Angela modeled the flower girl dress she wore at her sister's wedding because the dress was pretty.
I recommended this book to people who like to copy others because you can learn to be yourself! This book has good pictures and great adjectives. I recommend this book to kids of all ages!