The Boxcar Children
Written by Gertrude Chandler Warner
Illustrated by Likate Deal
Reviewed by Keiasia H. (age 10)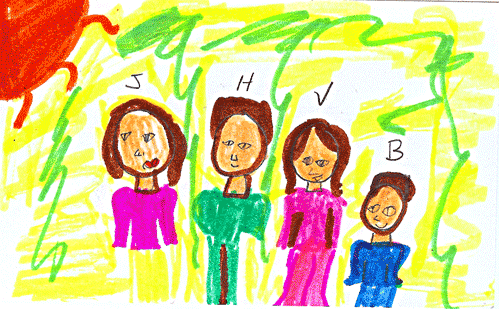 Hello! My name is Keiasia . I am 9 years old. I go to Thurgood Marshall Academy Lower School. Henry, Jessie, Violet and Benny are brothers and sisters. Four children are homeless and their parents died and they have nowhere to go. It happened because their parents died in a car accident. They were homeless because their parents died and they think their grandpa doesn't want them.
I think the Boxcar Children is sad because they don't have any parents to take care of them. My favorite part in the story is when they found the boxcar house. It was my favorite because they had somewhere to live. It reminds me of someone. Her name is Kiara. One of the characters looks like her they are both tall and have long hair.
I would like people to read the book because it's about kids who are homeless. It's sad in the beginning and at the end I felt happy.