Titanic
Written by Cathy East and Mark Dubowski
Reviewed by DeKing H. (age 8)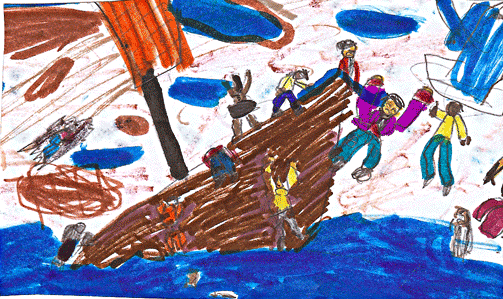 Welcome, Titanic Sailors! I am DeKing H., age 8, in the third grade. Have you read about the Titanic? I would rather go online. How about you? The ship sinks in an ocean, so these people dive with life jackets. How does the ship sink? Can't tell ya!!!
I liked the book because it has interesting scenes. Sometimes I'm even inspired to draw a picture! So, I felt full of information because I like learning about the Titanic. Battleships and sailboats sank. In fact, this is how the passengers died. This book is different from other books because it's informational and non fiction. My favorite part is when the boats sink.
If any libraries are near your home, you should find this book!