The Bus Ride
Written by William Miller
Illustrated by John Ward
Reviewed by Ronnie D. (age 8)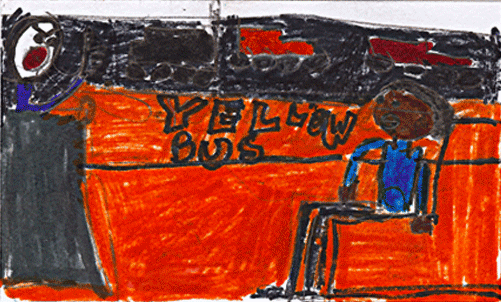 Hello, my name is Ronnie. This book is interesting because it tells about history and how it was taking the bus for African Americans long ago. It reminds me of what happened to Rosa Parks in Civil Rights.
The book, The Bus Ride is about a little girl named Sara who was taking a bus to school. She walked up to the front seat and sat down. The bus driver went outside and got a policeman. The policeman took the little girl.
You should read this whole book. I thought the book was interesting. This book is exciting to read.It has a lot of action. I'm just telling you a few details. Little kids and grownups in the world can read this because it shows how kids and grownups of any color are treated. Some people were treated badly for no reason. It reminds me of back in the days. Did they think the people were aliens? Do you think this is a serious problem? Guess what, Rosa Parks wrote an introduction in this book. Read more and find out.